Beauty Must Haves
Jennifer Aniston recently revealed some of her favorite beauty products to InStyle magazine.
Aniston's beauty philosophy is to "stop using makeup as a mask and feel comfortable in my own skin."
If you love Aniston's sleek look, here are three of the beauty products the actress swears by (check out the other beauty products that Jennifer Aniston prefers here.)
If you haven't used Benefit's multi-tasking blendable powder before, you'll definitely want to check it out. Aniston uses it as a pressed powder, cover-up, and spot concealer. She also applies the powder to finish off her look.

Estee Lauder Automatic Lip Pencil Duo in Fig
Estee Lauder's versatile lip pencil is double-ended with twist-up color on one side and a lip brush on the other. The color tip is always perfectly shaped and doesn't need sharpening. Jennifer has used this universal color for many years.
According to Aniston, the simpler the better. With that in mind, Neutrogena's facial cleansing bar makes a lot of sense. With no harsh detergents, this bar simply removes excess oil and then rinses clean which perfectly explains Aniston's clear, healthy-looking skin.
You may also like: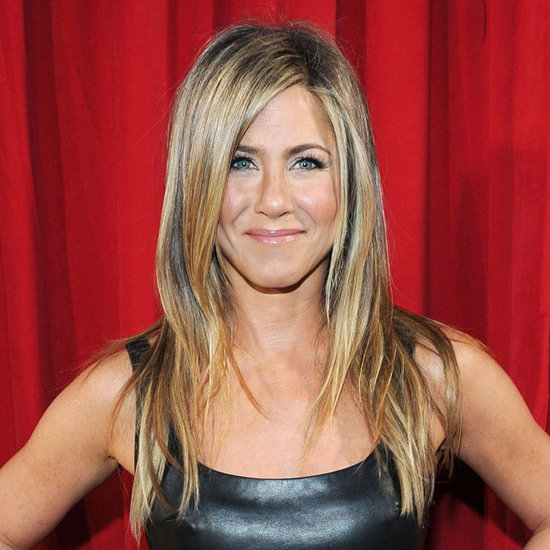 Jennifer Aniston's Hair and Makeup Stole the Show at the People's Choice Awards