Beauty Treats for Special Moms
If you're still looking for a unique gift for Mother's Day, nothing says you're special more than a luxurious beauty gift.
Here are a few beauty recommendations that we've previously featured on The Blush Stops Here that would make the perfect gift for Mother's Day 2010.
x
x
Special Note of Appreciation
Marc Jacobs Lola Eau De Parfum. Inspired by the designer's fashion collection, the Lola look features a layered flower with purple and red petals. Even better, the fragrance is feminine yet modern and inviting for free spirits.
x
Le Paradis de Nina by Nina Ricci. If Mom's a romantic, Le Paradis d Nina has the perfect fragrance with a sweet scent of orange and mandarin zest and delicate almond, glazed apple, and gardenia. The fragrance bottle is a pink apple flacon embellished with silver leaves.
x
It's All About the Face
Josie Maran Finger Paints. For Moms that loved playing with paints as a child, the Josie Maran Finger Paints compact will let her explore her artistic side. The compact includes sheer color for eyes, cheek, or lips infused with argan oil for replenishing and repairing skin cells.
x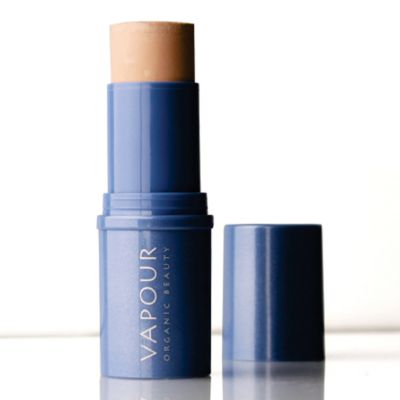 Atmosphere Luminous Foundation. With lighter than air foundation featuring 70% Certified Organic ingredients, Atmosphere Luminous Foundation from Vapour Organic Beauty offers buildable coverage from light to medium. The moisturizing base allows the minerals to move with your skin and reflect a youthful glow.
x
Bath and Body Care
Joe Fresh Bath. The bath and body collection from Joe Fresh features a full assortment of pampering products like foaming body wash, exfoliating body polish, and a light body mist. Pick up the Wash & Go with Joe travel kit so Mom can lather up with style.
x
Passion Fruit with Noni Body Lotion. This daily body moisturizer from the Fruit Frappe collection contains natural ingredients like passion fruit, noni, and acai berry that boosts the skin's appearance. The fragrance of passion fruit with orange will help build memories your Mom will always cherish.