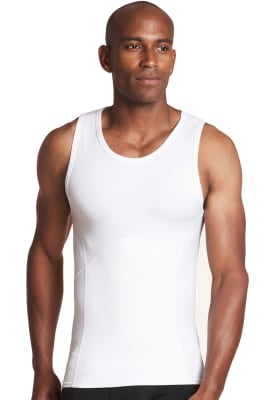 Man Spanx at "Marks and Sparks"
Men have been getting away with beer bellies for years, but not anymore. Marks & Spencer has launched a line of fat-busting garments for men, including vests (undershirts) and t-shirts.
The Bodymax collection features hidden panels that make the waistline appear at least 1.5 inches smaller.